Audubon Park Historic District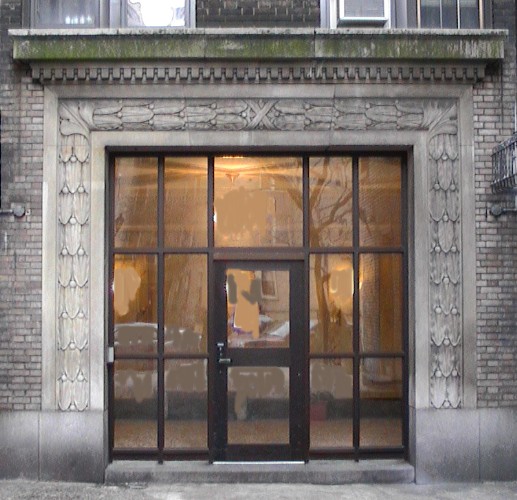 Viewed from this short-range distance, as you approach the building, the one-story stone portico and dentilled cornice are more impressive than they would be in the context of the entire façade.  The leaf-and-berry motif that surrounds the front door is the same as the one high above on the arch.   You will see that motif again, later on your walk. 

On either side of the courtyard are "professional entries", doors that originally led to duplexes that could serve as both home and office and were guaranteed to "appeal to those accustomed to a private house."

Main entrance to Rhinecleff Court (788 Riverside Drive)