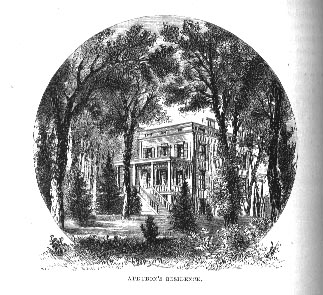 Audubon Park Historic District



The Audubon House, home of the great naturalist, John J. Audubon, Hudson River at One Hundred and Fifty-Fifth Street.  From an old photograph taken July 15, 1864, as recorded in the diary of George H. Griffin, who is one of the group on the veranda.  House was owned by Jesse Benedict (1864 - 1872). 

Valentine's Manual of New York

1923

In this picture, taken before the additions of a mansard roof and bay windows, the house looks much as it did when the Audubons lived there.