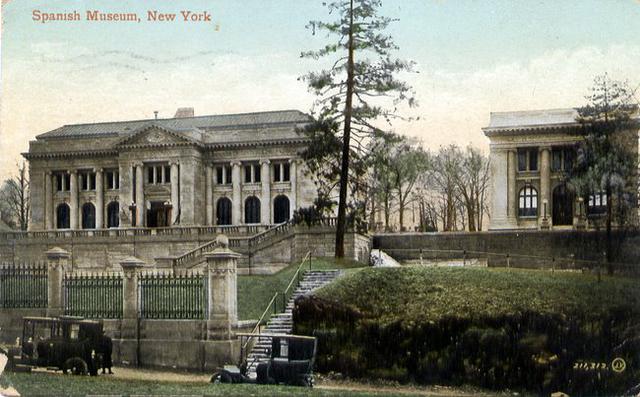 Audubon Park Historic District



At the left is the Numismatic Society.  The space between will eventually become a wing of the Hispanic Society. Nuestra Señora de la Esperanza, not yet built, would soon stand at the right edge of the picture.  The grassy/rocky spot at lower right still exists, a reminder of the terrain that once covered Audubon Park.

The Hispanic Society's Original Entrance

from a postcard, dated and postmarked February 4, 1910.

It stands in the northern part of Manhattan not far from the Hudson on the one side and Broadway on the other, facing northward on 156th Street.  Approach is through lofty iron gates, up broad granite stairs to a terrace whic is reach by magnificent flights right and left.  The building stands well back and leaves a broad space of tiles in front. From the doorway one sees the Hudson and Pallisades to the left and in front a number of villas in Audubon Park surrounded by trees, so that it is hard to realize one is in noisy New York.

New York Times

January 19, 1908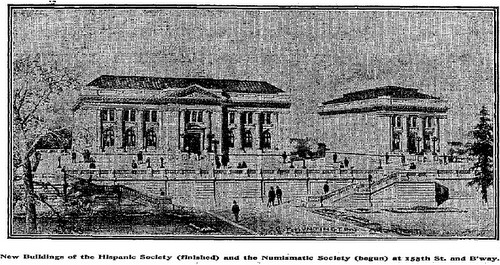 Architectural rendering signed by Charles P. Huntingon

New York Times

May 6, 1906