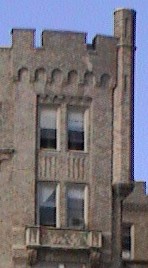 Detail of 765 Riverside Drive

Audubon Park Historic District


775 Riverside Drive (viewed acoss Charles and Murray Gordon Memorial Park)

New building

775 Riverside Drive, 156th Street

2 1/2 - 3 - 4 rooms, 2 baths, gas refrigerators; rentals $65 - $80 - $90 - $125 up.

New York Times

February 18, 1932

Mr. and Mrs. Emanuel Mangel (nee Florence Levinson), 775 Riverside Drive, announce the arrival of a son, September 18, at Sydenham Hospital.


New York Times
September 20, 1931

In the presence of his deputies and Mayor La Guardia at Police Headquarters yesterday, Commissioner Valentine announced the elevation of Deputy Chief Inspector Louis F. Costuma to the rank of chief inspector, to fill the vacancy left last week by the retirement of Alexander C. Anderson...The new chief inspector was born May 20, 1883.  He is married and lives at 775 Riverside Drive.  He is a quiet, soft-spoken man, whose chief contribution to the departrment was his work as head of the juvenile Aid Bureau...

New York Times

January 11, 1939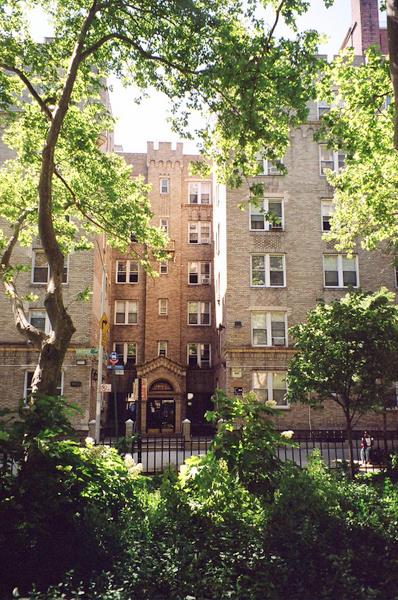 Although 775 Riverside Drive presents a relatively anonymous face to Riverside Drive, its main entrance, recessed in a shallow courtyard two steps above the street adds a touch of elegance.  A one-story entrance reaches forward from a full-height, six-story windowed column, which in turn pushes forward from the central portion of the building.  Crowning this column is a narrow crenellattion that echoes the roofline of 765 Riverside Drive, around the corner (insert above left).