As you can see in the picture above, dating from December 1928, at 155th Street, Riverside Drive splits, the western portion following the river and the eastern (original) portion snaking across Audubon Park. People who in the vicinity quickly learn to alert visitors of this anomaly, else they will search for hours trying to find the addresses between 780 and 811 Riverside Drive. This picture illustrates the height of Riverside Drive above the cemetery.  In the far distance, you can see the George Washington Bridge under construction.  To the right of center is the Wheelock Mansion, which sat facing 661 West 158th Street.

Borough President Julius Miller will turn over the Riverside Drive Viaduct, which spans the West 158th Street valley between 155th and 161st Streets, to Mayor Walker,who will accept it on behalf of the city...With the opening of this cut-off today traffic will proceed in a direct line in the future, thus eliminating the so-called "bottle neck" in the old roadway.  Two years were required to erect the structure.  The approximate cost will be $2,360,000



New York Times
November 27, 1928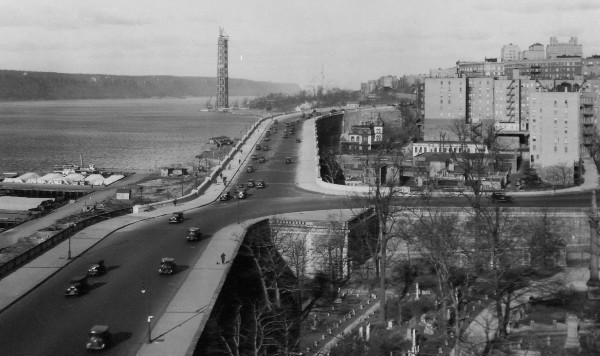 A 14-year old schoolgirl stood at Mayor Walker's side, nervously facing a battery of cameras, yesterday noon and snipped a white satin ribbon, thus opening to traffic the $2,360,000 Riverside Drive viaduct which eliminates three dangerous curves in the "bottle-neck" from 155th Street to 161st Street.  The girl was Louise Marra ...selected by her principal...to act as "Miss Civic Pride of Washington Heights"...after the speeches, with an escort of Boy Scouts and school children waving flags, the officials moved to the silken barrier which Miss Marra cut. 







New York Times
November 28, 1928

Two Riverside Drives at 155th Street (1928)

Audubon Park Historic District

This way to return to your walk . . .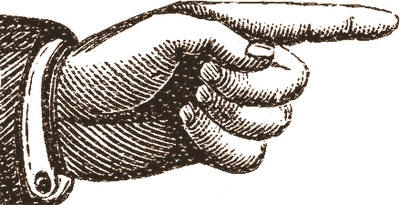 Funded by the Audubon Park Alliance