Welcome to Audubon Park!

And, thank you for visiting.

This website, which takes the form of a virtual walking tour, grew out of the successful effort to establish an Audubon Park Historic District on land in northern Manhattan that had once been part of John James Audubon's farm "Minniesland." That effort was one of many community-focused initiatives undertaken by a group of people who have since coalesced into the
Audubon Park Alliance
. 
The Audubon Park virtual walk – or, actual walk if you live nearby and visit in person – focuses on Audubon Park's history from about 1841 to 1915 and traces its development from farm to suburb to cityscape. Along the walk, you'll learn how and why Audubon Park disrupts Manhattan's grid and discover a few clues to its original topography.

For information about current events in and around the vibrant Audubon Park Historic District, visit
Audubon Park Perspectives
. 
Thank you for visiting!  Please come back often.

Matthew Spady

Your guide on the Audubon Park

virtual walking tour

Would your or your group like a guided walk through Audubon Park?

Copyright 2007 Matthew Spady.  All rights reserved.

Over the years, I've received queries from many visitors to the site, as well as valuable information to fill gaps in my knowledge of Audubon Park.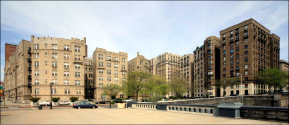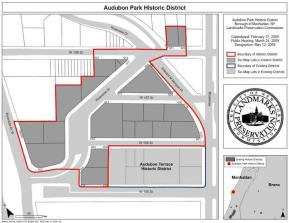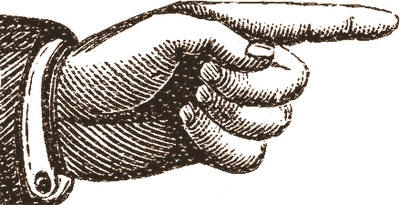 This way to continue your walk . . .

Funded by the Audubon Park Alliance