Finish

Walk back up 158th Street to the five-point corner of Riverside Drive, 158th Street, and Edward M. Morgan Place. If you want to access the #1 subway, turn right and continue along Edward M. Morgan Place. You can also access several buses nearby.

If you'd like to explore the neighborhood further, here are some links to other places of interest.

A pyramid-shaped section of 19 apartment buildings and one duplex in Washington Heights is being considered for designation as a landmark district by the city.  Dubbed "Audubon Park," the proposed district includes all the buildings within the boundaries of W. 156th Street to the south, both sides of Riverside Drive,

which runs diagonally on the west, and Edward M. Morgan Place on the east.

Daniel P. Bader

Manhattan Times

January 22, 2009

The Landmarks Preservation Commission voted to schedule a public hearing ...on a proposal to create an Audubon Park Historic District in Washington Heights.

Sewell Chan

New York Times

February 17, 2009

The southwestern corner of Washington Heights once was part of John James Audubon's estate, Minnie's Land, hence the area's name, Audubon Terrace. These days, the neighborhood — in the West 150s — is in transformation. The high-crime era of the late eighties and early nineties isolated it from many would-be homeowners, but in the recent housing boom, its turn-of-the-century buildings with high-ceilinged, prewar-ornamented apartments and evocative names like the Grinnell and the Riviera, have been rediscovered.

Nancy Beth Jackson

New York Times

February 23, 2007

For further historical information about Audubon Park, the Grinnell family and the Audubon family, please check the
index
.
Thank you for visiting Audubon Park. 

Please come again!

Your tour guide has been:

Matthew Spady

Audubon Park Historian

For news and views about today's Audubon Park, visit:

While there's little question Audubon Terrace is heading back to its origins as an upper-middle-class enclave, the neighborhood remains strikingly energetic and diverse, even by Manhattan standards ...

Julia Vitullo-Martin

New York Sun

April 14, 2005

While Audubon Terrace, the name of the historic district and the museum complex at Broadway and West 155th Street, may be one of New York City's biggest secrets, the neighborhood surrounding it is even less well known. The pocket of Beaux-Arts apartment buildings and row houses falls roughly within the old boundaries of Minniesland, the estate where John James Audubon, the painter and naturalist, lived out his last years before his death in 1851.

Nancy Beth Jackson

New York Times

April 11, 2004

An Elegant Secret...the Grinnell, sometimes called the "Dakota of the North," whose 83 apartments have never been chopped up.

Johanna Robledo

New York Times

December 20-27, 2004

Once considered under the radar for trendy startups, Washington Heights has come up in the world.

Cara S. Trager

Crains

July 21, 2003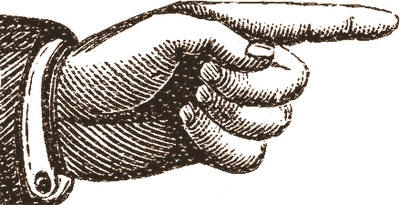 This way to return home . . .

Funded by the Audubon Park Alliance


As the No. 1 train took me from my home in Harlem and sped to 157th Street, I wondered what psychological quirk is imprinted in New Yorkers' brains that turns a few extra stops into a chasm . . . The area inspires more than its share of affectionate devotees: Matthew Spady designed a website with a virtual tour of the area, sometimes known as Audubon Park. John James Audubon lived here in a rickety frame house, surrounded by birds and the creatures of the marshes, creeks, swamps and forests that once covered northern Manhattan.

Dominique Browning

New York Times

September 23, 2016

Amid the low thatch of five- and six-story apartment houses on Riverside Drive is a tall stand of buildings between West 155th and 158th Streets, eight- to 13-story apartment houses that stick out like a cottonwood grove on the prairie . . . When John James Audubon built a frame house in 1840 on land now between 155th and 156th Streets, he was moving to the country; the woodlands were rich with birds, elk and muskrat. Suburban development followed in the 1880s, and the area became known as Audubon Park.

Christopher Gray

New York Times

December 12, 2013

Most of Audubon Park, which runs from 155th to 158th Streets west of Broadway, is a visually consistent streetscape of apartment houses built from 1905 to 1932. Residents revived the name Audubon Park, which had been in disuse for nearly a century, during their decade-long campaign to win city landmark protection for their tranquil, architecturally cohesive enclave. And ever since the creation in 2009 of the Audubon Park Historic District, brokers have found the historic designation an effective lure uptown.

John Freeman Gill

New York Times

June 24, 2011